Many parents and early childhood educators have contacted me expressing an interest in deepening their understanding and practice of RIE philosophy through participating in formal RIE training. Traditionally, there have been very few opportunities to do so without traveling to Los Angeles, CA., but this is slowly beginning to change as Magda Gerber's  approach to caring for babies and toddlers with respect has begun to be more widely known, (thanks in large part to Janet Lansbury's amazing blog and outreach efforts), and more and more people are requesting learning opportunities nearer to where they live.
I am thrilled to be able to share that for the first time ever, there will be a RIE Foundations Course offered in the Chicago area this July. Please see below for all the details, and feel free to share this news with anyone you know who might be interested. If you have general questions, or you'd like to inquire about bringing a RIE Foundations course to your area, please feel free to leave a comment below.
And now, without further ado,  the details for the upcoming course being offered in July!
RIE FOUNDATIONS: THEORY AND OBSERVATION
MAGDA GERBER'S EDUCARING APPROACH TO INFANT AND
TODDLER DEVELOPMENT AND CARE
~~~SUMMER COURSE~~~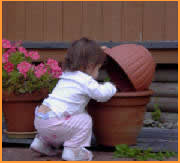 Kensington School
4512 Walton Heath Drive
Naperville, Il 60564
Nine Consecutive Days Intensive Course
(Includes weekend days)
July 19-27, 2013
8:30 AM to 4:30 PM Daily
RIE Course Content 
This nine day intensive course is for students, parents
(including expectant), and professionals who want to
develop and deepen their understanding of infant
development and care. Course content includes an
overview of Magda Gerber's Educaring Approach –
gross motor, fine motor and social-emotional
development of the infant – designing the
environment – planning the curriculum – issues in
parenting.
RIE Foundations training can be applied in
settings such as the natural family, the childcare
center, and family childcare. The format for the
course includes lectures, discussions, videos and
visits to infant care centers.
 Your Instructor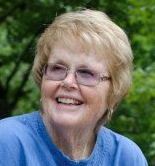 Polly Elam, RIE Associate and Infant Specialist studied
and worked with Magda Gerber for 20 years. She
studied with Magda's colleagues at the Emmi Pikler
Institute, Budapest in 1986 and continues advanced
training there. She is also a WestEd PITC Graduate
and a PQ Trainer. Polly has previous experience as a
Regional Child Development Program Administrator and
Community College Instructor. As an ECE Consultant,
she has worked with a variety of infant/toddler programs
and has conducted seminars and workshops in Europe,
New Zealand, Canada and throughout the United
States.
Fees /Registration
$940.00 (Due June 17, 2013)
Non-refundable deposit $100.00
Deposit must be mailed with registration.
Deposit will be applied to total tuition.
Limited partial-scholarships
available. Enrollment limited.
Register early.
Lodging Information
The hotel list is provided for the convenience
of our out-of-town students. Students should
make their individual arrangements with the
hotels.
Hampton Inn
165 Remington Blvd
Bolingbrook, Il 60440
866-539-0036
Holiday Inn Hotel
205 Remington Blvd.
Bolingbrook, IL 60440
800-315-2621
Chicago Marriott – Naperville
1801 North Naper Blvd.
Naperville, Il 60563
630-505-4900
For additional information regarding lodging
please email Lynn Korst at
Discoverparenthood@gmail.com
**********************************************************************************
Registration Form:
Name____________________________________
Address: _________________________________
_________________________________________
City:_____________________________________State: _________________
Zip:_________
Home Phone (______) ________________
Work Phone (______) ________________
Email: _____________________________
My $100 non-refundable deposit is enclosed.
Balance will be paid NLT June 17, 2013.
Make checks payable to: Polly Elam and Associates
Mail to: 951 Vista Cerro Drive
Paso Robles, California 93446
For more information email:
pollyelam@aol.com